Do you know how to protect your online brand reputation? It is common knowledge that the internet is an entire community on its own. Sadly, it is a community without a sole leader. Hence, making it quite difficult to control what goes on, on the internet.
As a business owner, your brand is your most intangible asset. Your brand is what people see and how they feel about your business. Hence, you must guard that image with everything you've got.
How to Protect Your Online Brand Reputation?
Search Your Brand Name on Google
Carry out a routine search of your business on google. You can schedule it. Do it once or twice every week or maybe 3 times a month. Carry out an extensive research, search it like you are a customer looking to see if your brand is good enough to patronize.
Each time you Google Search your business, make sure to read all comments and reviews. If your brand is already popular, you might find sprinkles of gossips about your customer service online.
Read and understand the standpoint of that customer and resolve to do better if the gossip is sour.
For new businesses, they would mainly have to deal with comments on their website. No need to get angry at those, it's normal.
Not everyone will be pleased with your services. Even at that, you would still need to put in work and try to please every customer because they are all important. Review all comments and ask yourself and your employees how you can do better to please your customers.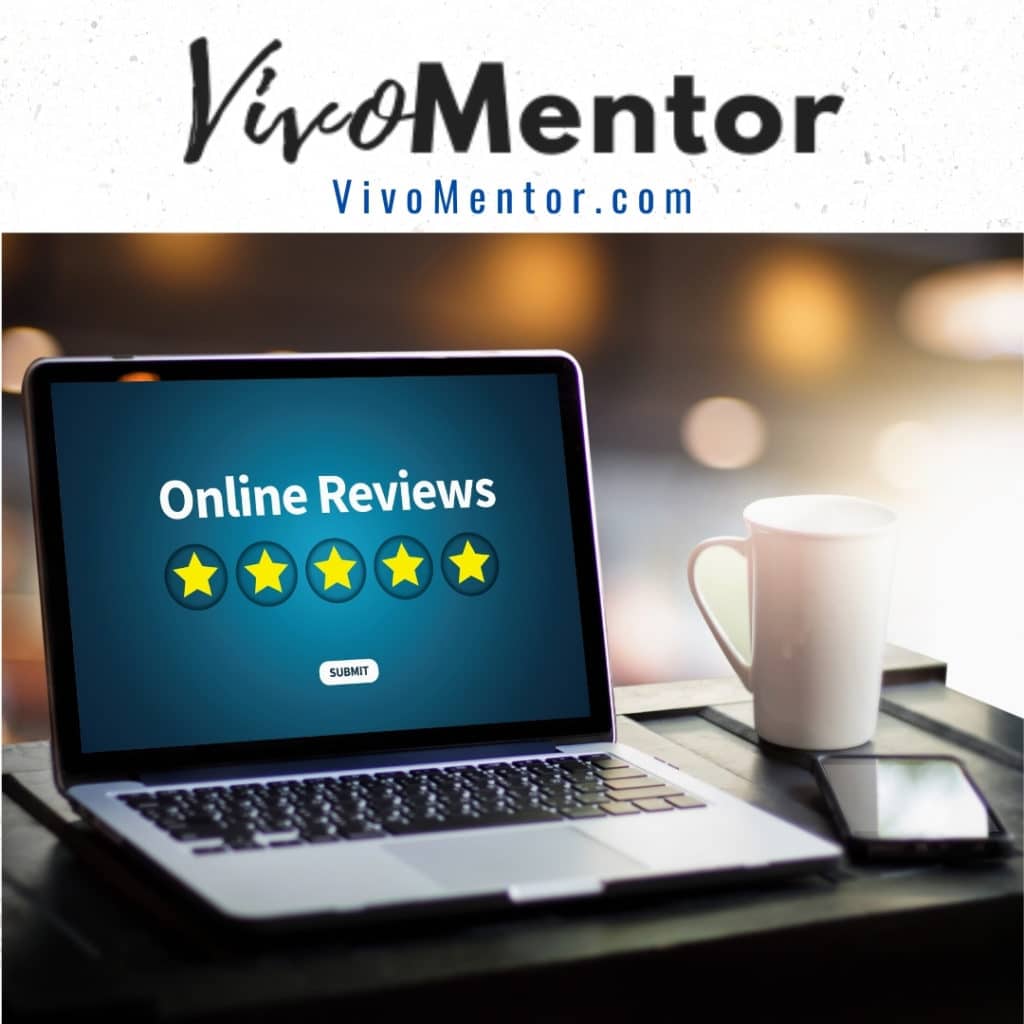 Promote Your Brand with Social Media Influencers
Brand influencers are paid by brands to promote their products and services; through captivating blog posts, tweets, or instagram post. It is from these post that good PRs are generated.
These people create posts about your brand to boost its reputation. They help create a healthy space for your business to flourish online. Apart from that, they also create awareness by providing periodic reminders to their followers to patronize your business.
Before hiring any social media influencer to promote your brand, carry out an extensive research on them to ensure that their online ethics is in sync with your business goals. If the disparities are too much, it may lead to bad publicity.
Treat Your Employees Right
How is the relationship between you and your employees? Is it cordial and peaceful, or are you both always at loggerheads? If your answers to these questions aren't good, then you need to work on your relationship with employees.
An angry former employee if your brand can spread rumors about your brand. People are more likely to believe them because they have worked with you. Hence, business owners need to careful in their dealings with their employees. Treat them the same way you treat customers.
Employees are important too. You can't do everything by yourself, that is why you employed them. So, treat them right. So much so that even when you lay them off work, they can help spread good reviews to their friends and family.
Communicate with Customers on Time and Well
Customers hate it when brands are not forthcoming with their responses online. If your brand does that, you need to look into it for a change. Customers like a swift response. It makes them feel important and heard. Delaying response to customers might result in your losing them to competitors. These customers might also hold grudges against your brand and start sharing negative comments online. To avoid that, communicate with them.
Also, mind your tone when communicating with a customer. They are going to pay for your services, so communicate with them like communicating with royalty. Make it clear to your employees also that you won't tolerate any form of rudeness on their part.
Protect the Privacy of Your Brand Network
Breach of your brand's network that puts customer data in harm's way is very bad for brand reputation. It will destroy any trust and credibility your brand might have built over the years. Hence, it is important than brands be on the lookout for security breaches and seek ways to prevent them from happening.
6 Tips to Build a Strong Online Reputation Video – Online Reviews
Do you want to improve your online reputation. This video will show you six ways to improve your online reputation. Why is online reputation so important? It is hugely important today. Everyone searches online for reviews before calling you or filling out forms. They also search your brand name and the reviews. If you don't look professional or have poor reputations, you could be losing a lot.
Studies have shown that 86% people go to do research on your website, and then decide to call you. However, they also go to Google to search for your name, and the word "reviews".
If they feel it is a good fit, they will reach out. If it doesn't or has no reviews, you are missing out on this business. It's vital and we will show you how to improve it with these six tips.
1. Review Past Customers
It's easy to capture reviews from your customers. If you don't have reviews or very many reviews, you can send feedback to past customers.
We recommend that you send them an email blast. Let's say you have a thousand customers in the past. You'll want to email them for feedback.
Do not be afraid to leave negative reviews. Perhaps you can send them an email with a suggestion. If they have had a positive experience, they might click to leave a comment. If they had a bad experience, you could send them to a feedback page. This will help you funnel traffic and capture those great reviews.
It doesn't matter if every review is five stars. You can have four stars, three stars, and lower ratings, as long as they are authentic.
It might be a red flag to them if it has all five stars. They may think you are gamin' the system. Don't be afraid of getting low ratings. If you do a good job, which I am sure you do, then you will get great reviews. This will help you grow your online reputation.
2. Automate the Review Process for New Customers
Ok, you have all the reviews from customers in the past, but what about future customers? You'll want to automate this as best you can.
Face-to-face questions are more likely to be answered. However, you want to streamline the process. Have it available on an Ipad or on your computer.
You can have it ready for them to use so that when they ask you if you are sure, they will just say "Here you go." If they are willing to take a moment, they will leave a review. It's very simple and will help you to get more reviews.
Most people will leave better reviews if they meet face-to-face. Take that tip to the bank, and see if it can help you grow your online reputation.
4. Respond to Your Reviews
All reviews, both good and bad, should be read and responded to. Even if the review is positive, it's enough to say thanks. People who are reading reviews about you online and analyzing your online reputation will be able to see that your responses show that you care. They can clearly see that you read the reviews and that you respond. This shows that people care about your business.
5. Do Not React Negatively to Bad Reviews
If you receive a negative review, don't get defensive, don't be hostile, just state the facts.
This is a small case that prospects and leads will look at when looking at your online reputation. They'll see the customer's side and then your response. If you appear professional and like you value feedback, that's going to earn you brownie points.
Also, respond to positive reviews. Respond to each review and read it. This will look great for you, and it will also help build your online reputation.
5. Invest in your Online Reputation
These are important things to do. Make sure you invest in your online reputation. You're busy.
You can either hire someone to do the job or assign somebody to your staff to take over if you don't have the time.
There are many opportunities for you to find the right help to grow your online reputation. It's easy to do.
6. Do Not Trust Fake Reviews
Fake and anonymous reviews should be avoided and removed as much as possible. Your competitors will see that you have an online reputation. They'll try to post a negative review for you. It's frustrating.
Many review platforms offer processes you can use to remove certain reviews. If they don't, then you won't want to get too involved and you'll just want to bury it with positive reviews.
It is therefore vital to capture more and better feedback. Here's the thing: don't limit yourself to one review site. You should have multiple sites so that you have many sources of positive feedback. Finally, don't let fake reviews ruin your business. Follow the steps to remove it if possible.
You may submit items to review sites in a way that can be removed if they are found to be fake. Don't panic if they refuse to allow it. Keep asking for positive reviews. They'll push it down and it'll be buried. Eventually, a few negative ones will make your business look more real.
Conclusion For Protect Your Online Brand Reputation
It is common knowledge that negative comments spread like wildfire with a tool as accessible as the internet. One negative comment from a dissatisfied customer or jealous competitor can burn everything you have built to the ground. That is why all the aforementioned tips must be taken into cognizance.
By applying these tips, you are one step ahead of any negativities that might befall your brand online. Be proactive and intentional about anything you do with your brand name and network.