Are you a business owner who is looking for ways to increase your sales? If so, you may want to consider using a full funnel marketing strategy for business owners. Full-funnel marketing involves using a variety of different marketing techniques to capture the attention of potential customers and convince them to buy your product or service.
By using a full- funnel marketing strategy, you can reach more potential customers and boost your sales. In this blog post, we will discuss the basics of full-funnel marketing and provide tips for implementing it in your business. Stay tuned!
How to Start with Digital Marketing
So, you want to start a digital business. Maybe you have a physical storefront, but due to the unfortunate events of the past year, you may have started to migrate online. Regardless of your motivation, having a presence online is a key to successfully surviving as a contemporary business.
In this modern age, everything is being marketed online, so you have a lot of competition. Not only that, but there are so much content and information that customers are distracted easily. You have to compete with not only other businesses but generally all the other content your potential customers are looking at.
How can you do this? Especially if you are not familiar with digital marketing, it can be very overwhelming to try to craft an approach from scratch.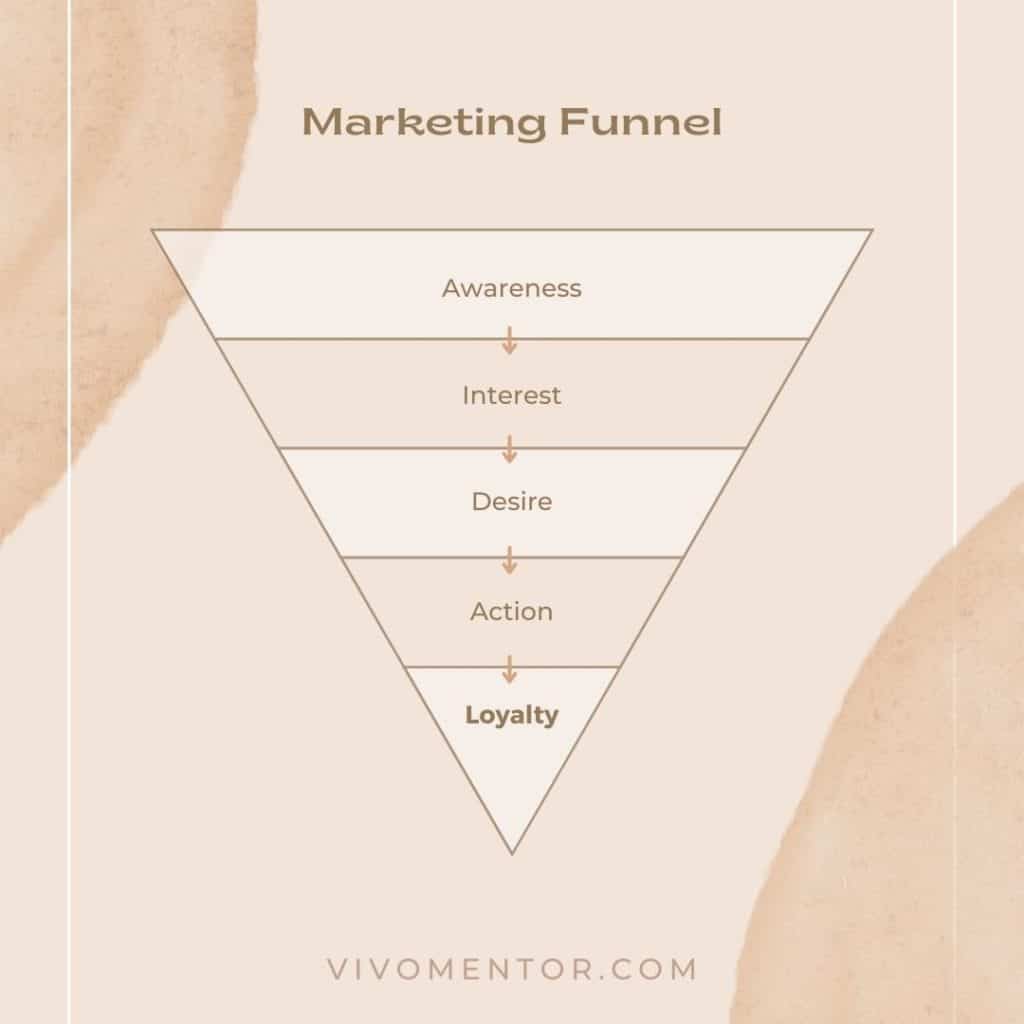 Full Funnel Marketing Strategy for Business Owners
You might have tried to search online for help, but many terms can be confusing without proper guidance. Take a breath! There is an easy way to organize your thoughts and intentions so you can develop a great strategy to drum up business.
One term that is very useful to business owners is referred to as a "full-funnel marketing strategy." This seems intimidating at first glance, but it is relatively easy to comprehend and crucial to successful execution.
The Goal of Full Funnel Marketing for Businesses
Your goal here is to tailor your marketing messages to various stages that your potential customer may fall within. You determine these stages after creating an analysis, but the stages are typically about informing, interesting, purchasing, and advocating loyalty regarding your brand.
This strategy involves "funneling" potential customers towards purchasing your service or product, and ultimately becoming loyal to your brand.
This initially involves some research on your part. First, you have to start looking into and analyzing your audience's preferences. Then you must be aware of what your competitors offer.
Automate the Marketing Process
After the initial effort, however, this strategy can leave you with more time to develop your business instead of trying to drum up business with an inflatable tube-man outside your front door (metaphorically, that is.)
A lot of the processes can be automated, such as customer outreach and drip marketing tactics.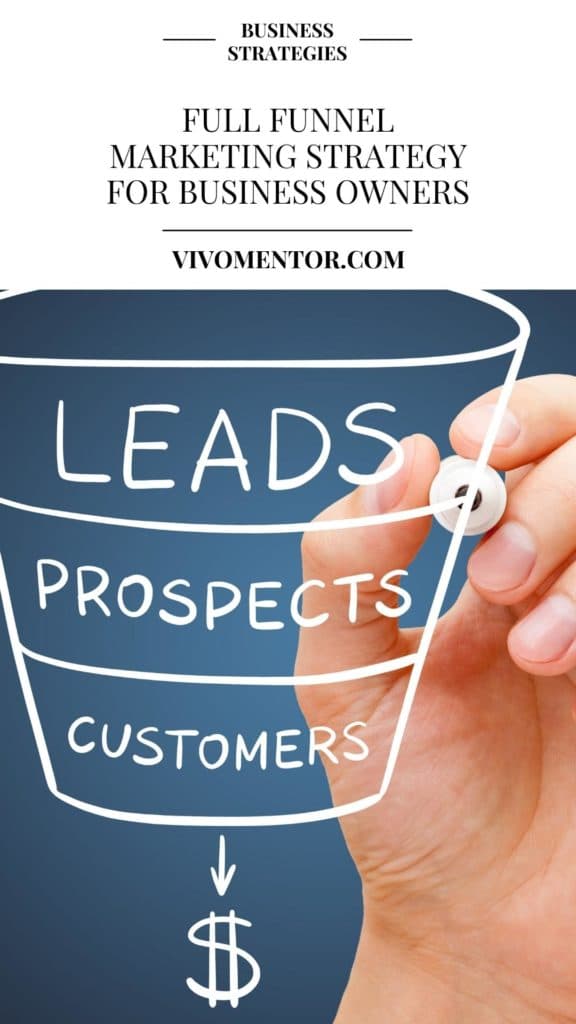 Where to Focus Your Energy?
Rather than focusing completely on sales, you want to consider the entire journey your customer experiences when they engage with your business. More than just the quality of the product or service, you need to consider:
Your social media posts
Your email campaigns
How your website is designed
How your audience can contact you.
Organize Your Audience into Categories
If you look at your business from your customer's shoes, you will more than likely succeed if you always keep your audience in mind. Focus on nurturing the relationships that you develop along the way, and these positive experiences will create further interest in your brand.
Your aim through using a full-funnel marketing approach is to organize your audience into categories to more easily understand their needs and their interests.
Create the Content for Each Funnel Stage
Within each stage, you want to determine two tasks that could encourage a potential client to move to the next step within the funnel. Someone who is just browsing your website will want different information than someone who is dedicated to your brand. This really comes down to knowing your consumer at every step in the game.
Develop at least two forms of content with your team for each stage in the funnel.
Create the content so you can have it ready and simply automate the process once you reach the final stages.
Write personalized messages for every stage and make it as easy as possible to reach out.
For example, consider a person who is browsing frequently on your website and has just signed up for your email list. This potential customer can be considered in the "interest" stage of your strategy. Perhaps send them occasional emails with product information or how-to-use tutorials. Provide some testimonials and positive reviews – anything to make your brand seem more desirable will do.
Now compare this to a person who has purchased from you once or twice, and has also requested to receive emails from your business. Your aim here is to encourage them to always choose your brand when they want that product or service. You want to push for brand loyalty, but not too much that they are annoyed and do not engage.
Consider creating a loyalty program or community chat about your service or product. Advertise on social media with charming or personalized videos. You will surely maintain your customer base if you implement these strategies.
Next Steps?
Learn how to build funnels with unlimited pages and upsells as needed with unlimited bandwidth and hosting!